After spending much of a Saturday afternoon working on the same edge-of-the-world's busy-ness, I realized I should have stopped working earlier for my weekend... I was very tired. So I went into the kitchen, find something to eat but found no food. Aww! I found a bag of a junk snack food and thank goodness there was only 15 or less chips in it! I have been trying to only have healthy stuff to eat, at least. A glass of fresh fruit drink or anything would make my day big!
I never thought country roads, mountain tops and railroad scenery would be so lovely. This is a lovely discovery that I would bring until my old age (I wish). It would be great to share
this beautiful thoughts and the comfort it brings.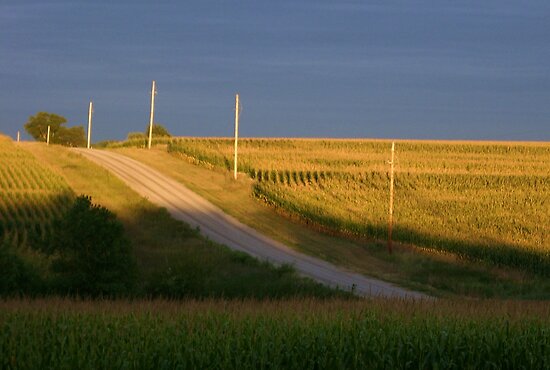 I love this. There's something in this photo that relaxes the mind. It's not just the green...not just the clouds..... but it's the country road and the so county feeling... so relaxing..... so soothing... so lovely :=)
Perhaps spending a day or two of your afternoons sitting freely while enjoying the true quiet beauty of the world would make your mind and heart SMILE :=)
What about this so calm and serene farm?
You will love the sound of birds chirping.
If birds hop at your window pane early of the day, would you smile at them? Please don't drive them away, they came to bring you a moment of prudence.
It's lovely hearing birds chirping away in the morning. I figure they start their songs around 5:15 that's until 6:00 am and which I find a peaceful and beautiful way to wake up. Others find this annoying as it wakes them up, but for probably 3 to 5 birds chirping doesn't make that noise but a beautiful sound. They couldn't just hold off...they're birds and it's their wonder.
Aren't they lovely even on sunset?
I don't know, but these lovely photos are so relaxing... I can't have enough of them!
I'll be posting more photos tomorrow... for you and for me.